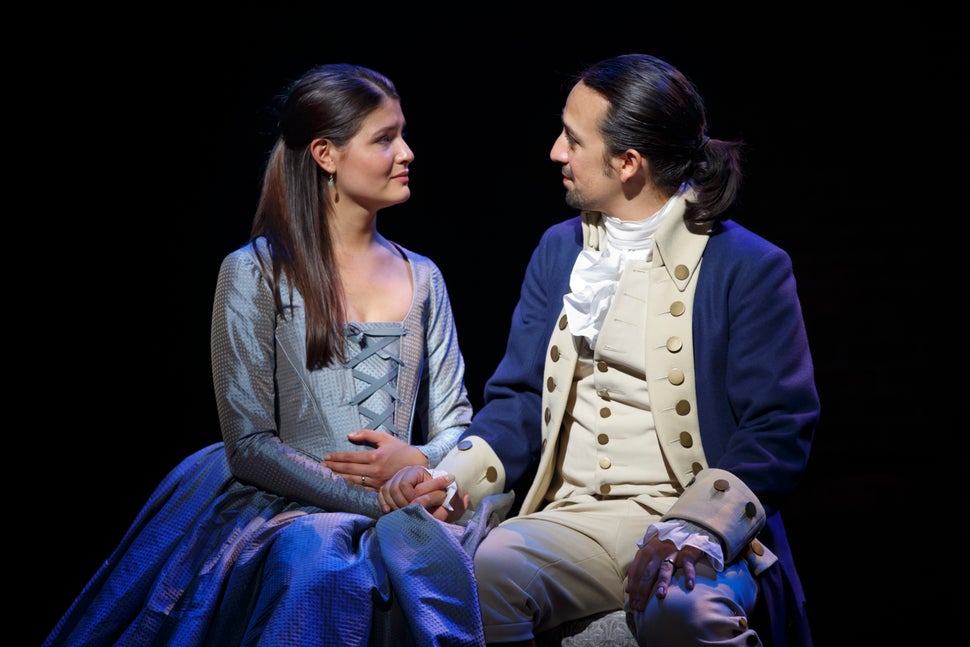 Just over three years ago, filmmaker Alex Horwitz decided to make a documentary. He didn't know exactly what he was documenting ― at that point, it could have been a concept album or maybe a show. But Horwitz did know that whatever his college pal Lin-Manuel Miranda was cooking up in 2013, he wanted to be the one behind the camera capturing it all.
Fast forward to today, and Horwitz's "Hamilton's America" film, produced by Radical Media, is the behind-the-scenes passport musical fans have been waiting for. It does indeed follow Miranda as he perfects the songs and performances that make up "Hamilton," the theater phenomenon that's arguably become the center of gravity for pop culture in 2016. It moves from backstage on Broadway to the research actors embarked upon to craft their characters. But it's hardly, as Horwitz was quick to point out in an interview with The Huffington Post, a typical making-of.
"That movie has been made, several times. It's been made about Lin," Horwitz noted, citing Radial Media's "In the Heights: Chasing Broadway Dreams," a documentary about Miranda's first Tony-winning production, a story of a company of young, unknown performers putting on a make-it or break-it show. Instead, "Hamilton's America" would be about history ― "How Hamilton the man comes to life through whatever it is you're doing," Horwitz pitched Miranda. 
To tell that story, Horwitz recruited not only a gang of "Hamilton" insiders from the cast and creative crew, but also a brigade of politicians and historians capable of drawing parallels between the very real theatrics of two centuries ago and the political maelstrom of today. From Elizabeth Warren to President Barack Obama to a famed historian who refers to Alexander Hamilton as an "asshole," the resulting film centers on creative writing's ability to bring the past back to life.
The day after the first presidential debate of this year, we spoke with Horwitz over the phone. Ahead of the last presidential debate of the season ― and the PBS premiere of "Hamilton's America" on Oct. 21 ― here's what the filmmaker had to say about rap battles, George Washington, and Miranda's unchanging personality.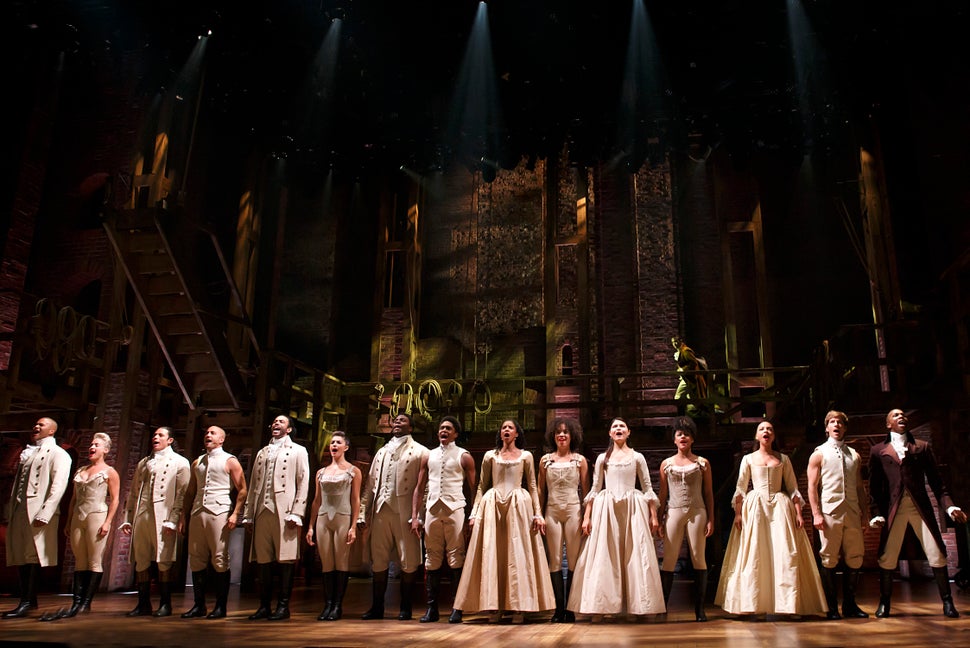 I want to talk a little bit about the politicians you speak with in the documentary. How did you choose who you would interview?
I'll answer with a negative first: I knew I wanted to interview politicians, but I knew I wanted to stay away from the current political season; I wanted to stay away from current presidential candidates. I was very deliberate in getting politicians from both sides of the aisle evenly. There's a treasury secretary from each side of the aisle. There's a prominent member of Congress from each side of the aisle. And we were very fortunate to get a president from each side of the aisle. So that was important, because I do think it's a film about politics, but it's not a political film itself. I wanted all of these interviewers to reflect on history and political philosophy a bit, but not to talk about contemporary issues, other than by way of mentioning how connected the conversation of today is to the political conversation of 200 years ago or more.
As to the specific names ― it might be obvious to anyone who sees the movie, but I just kind of shot for the moon. If you were to ask someone to name two very prominent members of Congress, it's very likely you're going to get Paul Ryan and Elizabeth Warren on that list. So I just kind of went for people I thought would speak well, were informed on history, and were in the public eye. Because, usually in historical documentaries, when you cut to an expert, it is someone you don't instantly recognize. The cliche was, when we were watching those documentaries in high school, was that it was time to be bored by a person I don't care about. But if I can ride the wave of goodwill from the musical "Hamilton" toward the offices of some very prominent people like Elizabeth Warren and Paul Ryan, I'll take it. I think they just do a lot to immediately grab your attention.
rest at
http://www.huffingtonpost.com/entry/hamiltons-america-documentary_us_5806761be4b0dd54ce35d132?section=us_arts&utm_medium=email&utm_campaign=Culture%20Shift%2010212016&utm_content=Culture%20Shift%2010212016+CID_43aae332cd852ccb519ff67ef7e8cda2&utm_source=Email%20marketing%20software&utm_term=Read%20more%20here